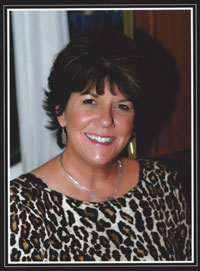 Travel Consultant & Owner

Contact Information

Becky Tessier, MCC CTA
719-481-1249 800-572-3062
email:


19455 Kings Deer Lane, Monument CO 80132
Becky is a Certified Travel Associate (CTA) and Master Cruise Counsellor (MCC) Becky has been in the travel industry for over 26 years. She is the owner of Lighthouse Travel & Cruises and has been in operation for over 12 years as an Independent Contractor. Becky specializes in Cruises, Group Travel, Corporate Travel, Church Groups, International Travel and all Vacation Packages. Serving others and making their dreams come true is my Passion!